Dargaville Museum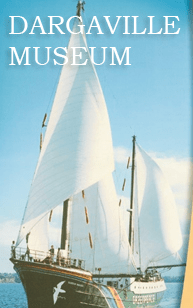 Address:
32 Mt. Wesley Coast Road, Pou Tu Te Rangi Harding Park, Dargaville, New Zealand, 0310 - View the map
Opening in 1985, the Dargaville Museum has continued to grow over the years to become a fascinating must see attraction when visiting Dargaville. Located in Harding Park with its magnificent views overlooking the district and the Northern Wairoa river, the Museum now has 1800 square metres of exhibition space.
Our stories tell of how the district has developed through the years, from the 16 metre long pre-European Maori Waka through to the replica gumdiggers camp, from shipwreck relics recovered from the coast to the masts of the ill-fated Greenpeace protest ship Rainbow Warrior. The Museum provides a number of outstanding displays to interest the whole family, as well as gift shop with NZ Souvenirs, local photograply and books on NZ History, nature, and childrens books.
Archives and Genealogy: The research department can trace families or local history. Appointments can be made to study locally-kept records and family history or email your request to
[email protected]
Makana® Confections manufactures and retails gift-quality chocolates at its boutique chocolate factories in Kerikeri and Blenheim. Makana® has become a "must see" visitor attraction in . . . More . . .
Delightful fully-licensed all-day cafe with an outdoor garden. Overlooking the bustling Whangarei Town Basin where pleasure boats, fishing boats and yachts from all over the . . . More . . .
Delicious cafe menu and fabulous cabinet selection. Award-winning Organic free trade coffee blend by Chiasso. Indoor/outdoor seating over looking river and yacht marina.Fully licensed with . . . More . . .